Hydraulic oil and anti-wear hydraulic oil look very similar, which has caused many people to be confused between the two. Today I will tell you the difference between hydraulic oil and anti-wear hydraulic oil.
The difference between hydraulic oil and anti-wear hydraulic oil
1. Different composition:
Hydraulic oil = refined Base Oil + anti-oxidant and anti-rust additives.
Anti-wear hydraulic oil = hydraulic oil + anti-wear additives, etc., with better lubrication effect.
2. Different applications:
Hydraulic oil: In addition to being used in the medium and high pressure hydraulic systems of various hydraulic pumps, it can also provide lubrication for medium-duty industrial gears.
Anti-wear hydraulic oil: more emphasis is placed on the hydraulic system of heavy-duty, medium-pressure, high-pressure vane pumps, plunger pumps and gear pumps.
3. The use time is different:
Hydraulic oil: There are many types, and the use time of each type is different.
Anti-wear hydraulic oil: The use time of high-pressure anti-wear hydraulic oil is longer than that of other types of hydraulic oil.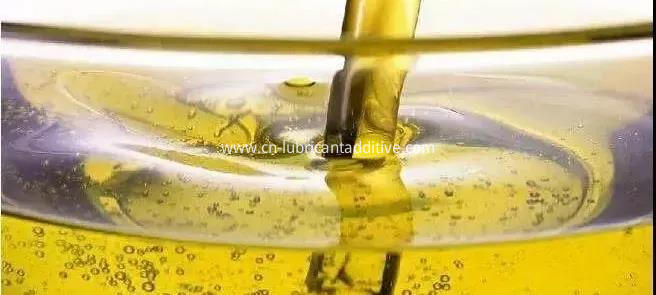 Ordinary hydraulic oil generally refers to the bulk hydraulic oil, which is not a brand hydraulic oil. There are national standards, corporate standards and non-standards. It is recommended that companies not use non-standards, let alone replace anti-wear hydraulic oil.
L-HM anti-wear hydraulic oil is the main technology of the national standard. Flash point: 210 Pour point: -13 Accuracy index: 100 However, ordinary hydraulic oil cannot reach the L-HM anti-wear hydraulic oil index, so anti-wear hydraulic oil can replace hydraulic Oil, and hydraulic oil can never replace anti-wear hydraulic oil, let alone be confused. Hydraulic oil is the hydraulic medium used in the hydraulic system that utilizes the hydraulic pressure energy, which plays the role of energy transmission, system lubrication, anti-corrosion, rust prevention, and cooling in the hydraulic system.
For hydraulic oil, first of all, it should meet the requirements of hydraulic device for liquid viscosity at working temperature and starting temperature. Because the viscosity change of oil is directly related to hydraulic action, transmission efficiency and transmission accuracy, it also requires the viscosity-temperature performance of the oil and Shear stability should meet the various needs of different applications.
Zhengzhou Chorus Lubricant Additive Co.,Ltd.
Business Type:Agent , Distributor/Wholesaler , Manufacturer , Service , Trade Company
Product Range:Lubricant , Organic Acid , Machine Oil Purifier
Products/Service:Lubricant Additive , Lube Additive , Additive Package , TBN Booster Calcium Sulfonate , Corrosion Inhibitor ZDDP , Metal Working Fluid
Certificate:ISO14001 , ISO9001 , API , CB , CCC
Company Address:No.11 Changchun Road, High-Tech Zone, Zhengzhou, Henan, China
Previous:
How much do you know about the "oil film strength" and "oil film thickness" of engine oil?
Next:
Is there a difference between gear oil and automatic transmission fluid (ATF)?